Nail reconstruction lamp: selection guide
As the nail industry prospered, you can see various nail supply stores online. Have you just finished your nail technician course and want to buy a nail reconstruction lamp? Or are you self-taught and do not know how to orient yourself in your choice? In this article I will try to give you some advice that I hope will be useful to you!
How many Watts for gel nails?
First of all, it should be noted that on the market there are several lamps for gel nail reconstruction. However, the most suitable is the 36 Watt UV oven, consisting of 4 bulbs of 9W each or 3 of 12. Avoid buying single bulb ones as they are not good for curing several fingers at a time, but they act on a single nail lengthening the exposure times.
I highly recommend buying one with a 120-second timer, and most gels should be kept in the lamp for 2 minutes. In this way, at the end of the shutter speed, it will turn off by itself, taking away the hassle of timing! Obviously, the manual switch must still be present, especially if you use products that require a longer exposure time (such as some semi-permanent products).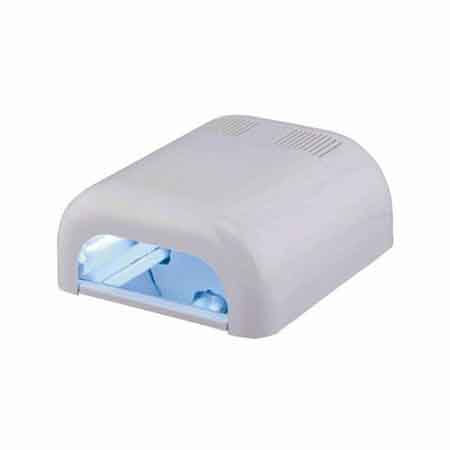 Gel nail reconstruction lamp: where to buy it?
My advice is to visit various stores before purchasing: you are not obliged to buy from those who have taken the course, especially if the total to be paid is not within your means. You can find excellent offers online: always check that the product is certified by the European Union and that e-commerce is reliable enough, looking for any feedback online before purchasing.
UV oven for reconstruction: costs
The costs are very variable. As I mentioned earlier some non-specialized shops (physical or online) sell products and complete sets for nail reconstruction at really low prices, even charging less than 20 euros for a UV oven. Well, beware of these too advantageous costs: a good UV lamp costs between 40 and 80 euros, except for special offers or coupons made available to brands.
We have reached the end of this article dedicated to Nail reconstruction lamp selection guide. Have a good manicure!
Read also:Nail Reconstruction and What You Need to Know
Source: