Pretty feet in just 4 steps
Sunny days are coming, and your sandals are catching your eye. It's time to take out your pedicure kits to give your feet a complete care, and then put them on without complex.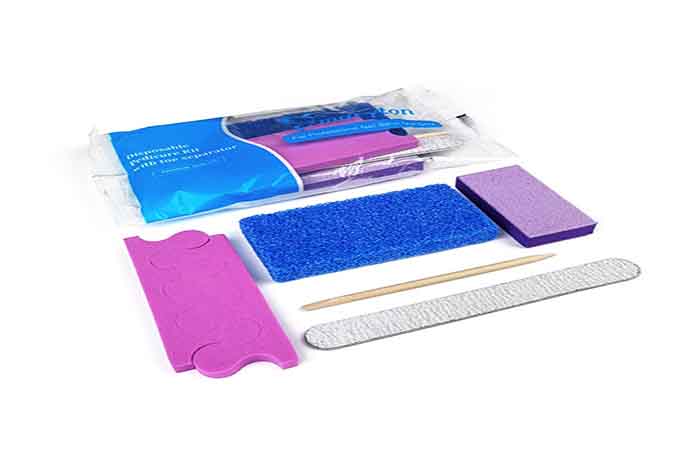 Treat your feet to new skin
The mask socks distill active ingredients which eliminate calluses and soothe the epidermis. Just put them for 1 hour. Three days later you start peeling. A few more days, your feet are smoother and softer than ever.
Shape your nails nicely
Equip yourself with a nail clipper to cut them, and a nail file to give them shape.
The correct varnish application technique
Protect the nail with a base that will form an anti-pigment shield.
Lacquer in two coats, the first is delimit the area to be varnished and the second is infuse the right color density.
Fix with a shiny top coat in a thin layer to shape and gloss the varnish.
Accelerate the fixing with drying drops to prevent dust from sticking to the nail.
Moisturize to preserve their softness
Apply a light cream at your convenience, the important thing is to moisturize them daily. Don't zap the cuticles. The softer they are, the easier they will be to push back to show off pretty feet.
Hoping to have been helpful! This article was created from the famous brand of Maryton. Visit our website to discover more foot care products!
Read also:Take Care Of Your Feet
Source: