Take care of your cuticles
Cuticles are thin skin around the fingernails, or toenails. It is a protective barrier against bacteria. Unfortunately, they are unsightly. That's why you need to take care of your cuticles with manicure and pedicure set. This is a guarantee of the good health of the nail, but also of its beauty.
How to take care of your cuticles
Caring for your cuticles means softening them, gently pushing them back, and finally hydrating them. These treatments are particularly important if you want to have healthy and pretty nails, in preparation for a French manicure for example.
Step 1: Soften your cuticles
The first step in caring for the cuticles is to soften them. You can do this in a simple way by soaking your hands (or feet) in hot water with a few drops of lemon for 5 minutes. Then Dry.
Step 2: Push back your cuticles
Once the cuticles are soft, they must be pushed back. Do it with a wooden stick, or special nail plastic. Don't cut the cuticles. It affects the health of the nails and they grow back three times as thick as before.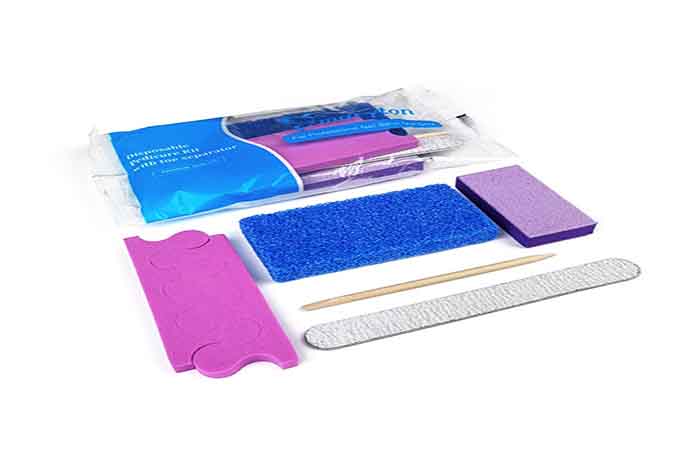 Step 3: Moisturize and nourish your cuticles
Moisturizing the cuticles is a very important process. They can be hydrated and nourished with sweet almond oil, or with a special cuticle moisturizer. Preferably, do this in the evening before going to bed, so that the product can act as much as possible.
Other tips
Cuticle care should be performed once a week at most.
If your cuticles are really very dry, soften them with an olive or jojoba oil bath.
You can for example cut the end that protrudes with a small scissor for manicure, and then hydrate and nourish well.
There are lots of nail supplies on the market to help you take care of your cuticles, please take a look at our Maryton!
Read also:Take care of your nails in winter
Source: