Tutorial of a realization with UV gels and nail art elements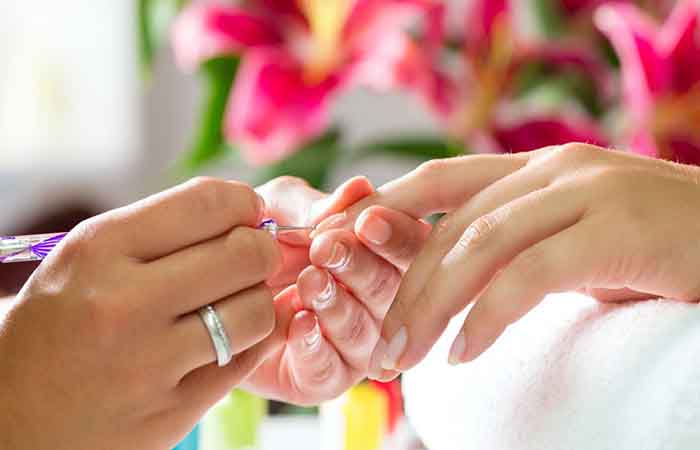 Today, we will show you step by step how to easily create a beautiful nail art pose. All professional manicure sets are available directly from our nail supply store online.
Here are all the stages of realization of this magnificent nail art creation:
1. Apply clear sculpting gel. Smooth the surface of the nail with a nail buffer block.
2. Apply two coats of gel then degrease with Cleaner.
3. With acrylic varnish and the help of a fine brush, draw harmonious lines. Let dry.
4. Then fill the desired parts with glitter gel and catalyze.
5. Apply a final coat of gel and let it harden, then degrease with Cleaner.
6. File the irregularities with a professional file and clean the filing residues with a brush to remove dust.
7. Finish the installation with the application of a finishing gel. Catalyze and degrease.
According to your desires, place the rhinestones in the desired places.
Read also: Build Nail is the new trend for neat nails
Source: